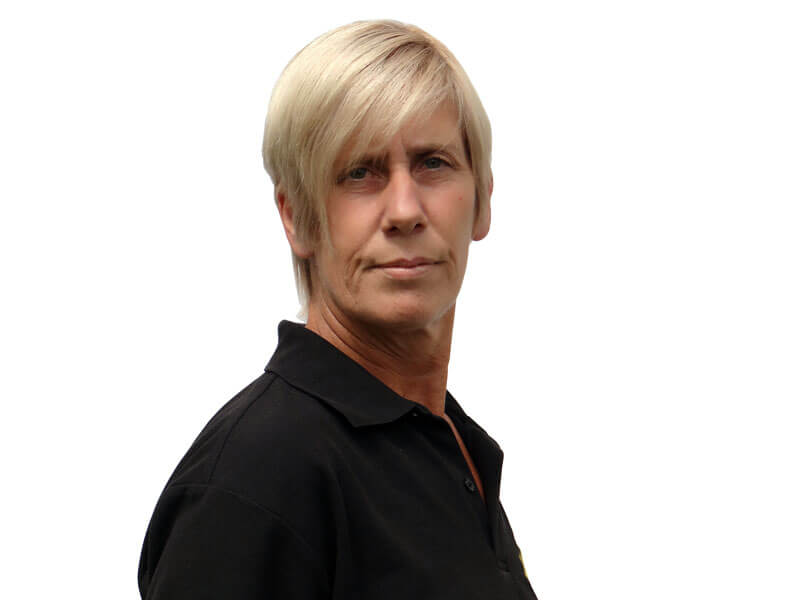 Denise Matthews
Production Operative
Denise was the first employee of Safety Belt Solutions starting in 2012. With over 9 years experience in the restraints industry having started her career with another safety restrain manufacturer. Before joining SBS, Denise worked for one of the supermarket giants and continues to do so today, working with SBS on a part time basis.
Denise now forms part of our Production Department working primarily on the retractor line and occasionally sewing. Denise is adaptable, with the ability to work on any of the production lines to meet customer demands. Denise enjoys her time at SBS and looks forward to many more years with the company and spending time with the company mascot.
Outside of work Denise enjoys spending time with her dog and family. In particular her granddaughter who she sees on a regular basis.