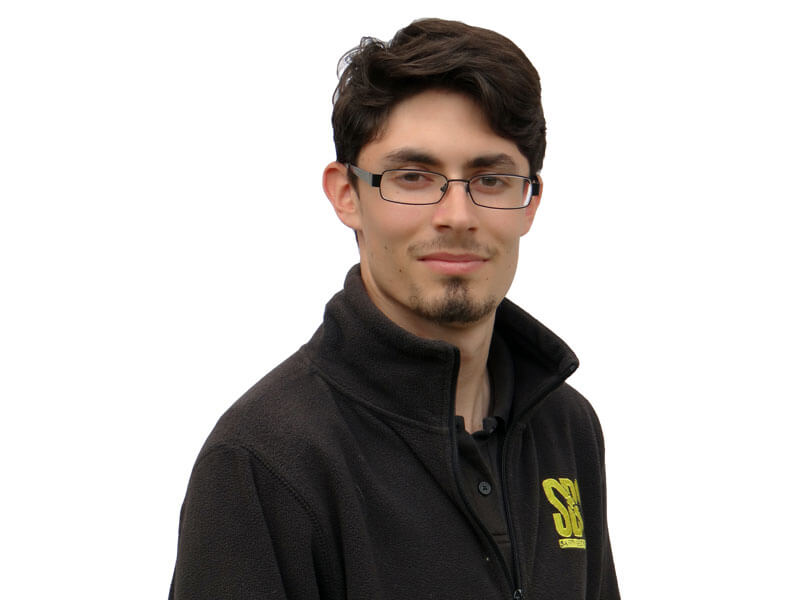 Joe Talman
Quality Engineer
Joe joined Safety Belt Solutions in 2012. Prior to joining SBS Joe completed a short apprentership in graphic design and worked at Portsmouth FC.
Joe now forms part of our production and quality departments. Quality roles include first off, last off checks and the internal testing of products. As part of this Joe is fully trained in the use of our tensile machines. Joe works across all areas of production with the ability to work on any of our products depending on customer demands.
Outside the workplace Joe keeps busy with an active social life. Joe has attended a number of music concerts. Other hobbies include mountain biking and playing golf.